Economic revitalization for street vendors
Product research, Strategy, Ethnography, Field work, Product-market fit, Workshops, Finance, Banking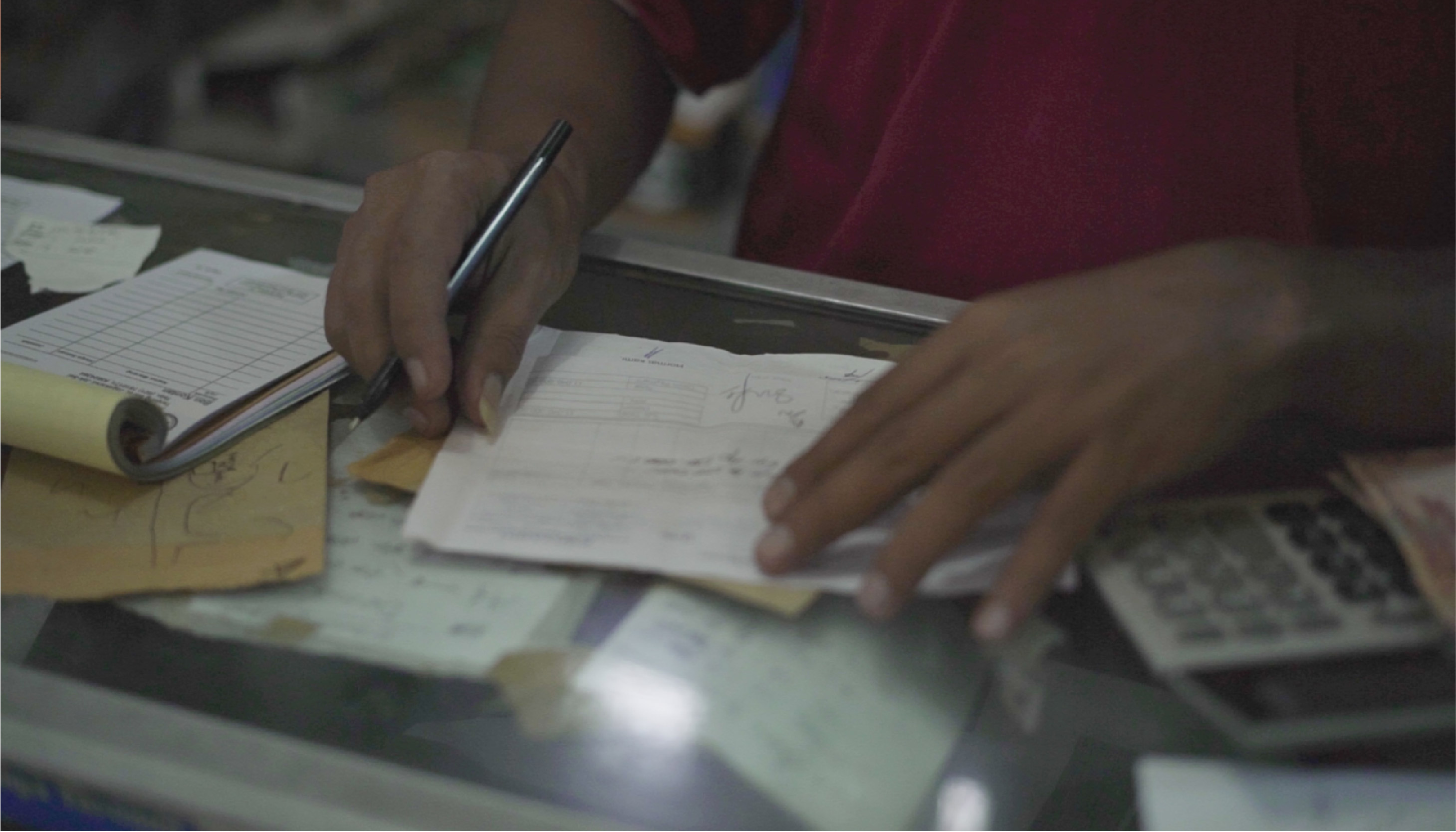 Typical business management tools for small businesses in Southeast asia.
Summary
A product research and strategy consulting project. We helped one of Indonesia's most innovative banks to develop business and financial management tools for their micro and small business customers, from street food vendors to Instagram sellers, most of whom currently employ very basic tools and have a very low level of financial literacy.

Through a mix of contextual enquiry, ethnography and prototyping, our team helped designers and developers empathise with their customers' reflexes and create a range of tools including basic bookkeeping and inventory management that are sensitive to this audience's context and ways of working.

Role and team


Design researcher, team of 4 at Nation Insights

Project for

Client under NDA - one of Forbes' "World's Best Banks" client in Southeast Asia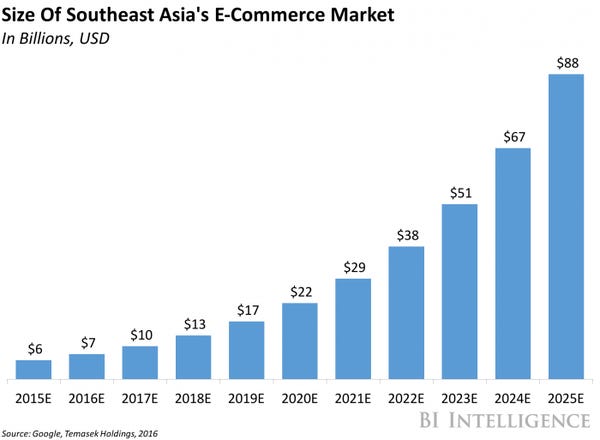 E-commerce boom in Southeast Asia. Souce: BusinessInsider
Background: e-commerce boom in SE Asia

Digital transactions developing rapidly since the e-commerce boom hits Indonesia in the recent years. As one of the significant impact, the micro business segment has stretched as a result of mass adoption of technology. In the past few years Indonesia has begun some noticeable shifting changes in the infrastructure of modern technologies, followed by vast growth of internet penetration across the nation, primarily through mobile phones.


A new breed of tech-savvy entrepreneurs?

More and more companies, local or global, entering Indonesian market, sharing their interests. This disruptive changes not only affecting people as the consumer, but also the seller or Indonesian entrepreneurs, who are mostly operating in micro businesses. This segment has stretched as a result of mass adoption of technology.

Southeast Asia's micro segment businesses in cash reliant economy have different attitudes and mindset towards business accounting.
Cash is king; e-money or card payment is not as practical with their business transactions.
Goal: find the right product-market fit

To help our client understands these new types of entrepreneurs, we would like to re-think their offering to be inclusive of these segments, while not forsaking its heartland customers.
Research techniques

Contextual inquiry: We observe and "shadowing" the participant when he/she runs her business as usual. This enables us to understand their methods and behavior in the daily basis.

In-depth interview: We reserved 60 minutes of our participants time to talk deeply with recruited participants, understanding their motivations, barriers, challenges, and things that drives them to live as entrepreneur.

Concept testing: (This was the one I am mostly responsible for). We built several prototypes based on the Bank's initial idea, make it tangible and looking for the receptions, questions, and feedback.


Managing responsibilities

Main responsibilities were shared among our team, each had different focus tasks. For each interview, a project manager was responsible as the key facilitator and another person as the moderator, and I was in charge of supporting the interviewer in note taking, documentation (photograph and video) and setting up the concept stimulus. The note taking process was done by literal transcribing and capturing the words as many as possible

Micro segment entrepreneurs often wear many hats, from managing transactions, customer relationship, to logistics and backstore inventory.
Designing research prototypes

Both paper and digital materials were used. In order to create prototypes, I analyzed the Bank's current business model and their initial targets for the project. Next, I revisited their desire of creating the digital app. I used some existing apps for references and made a quick, dirty prototype just enough to show the concept to be shown to the participants when we are conducting the fieldwork, which often requires travel to more remote areas in the country.


Visualizing insights

After we finished the synthesis process, I was in charge of visualizing the data that we found into multiple forms to help with the workshop activity with the client. I designed a journey mapping imagery with details on each profile that we see the fittest, along with persona posters and video snippets.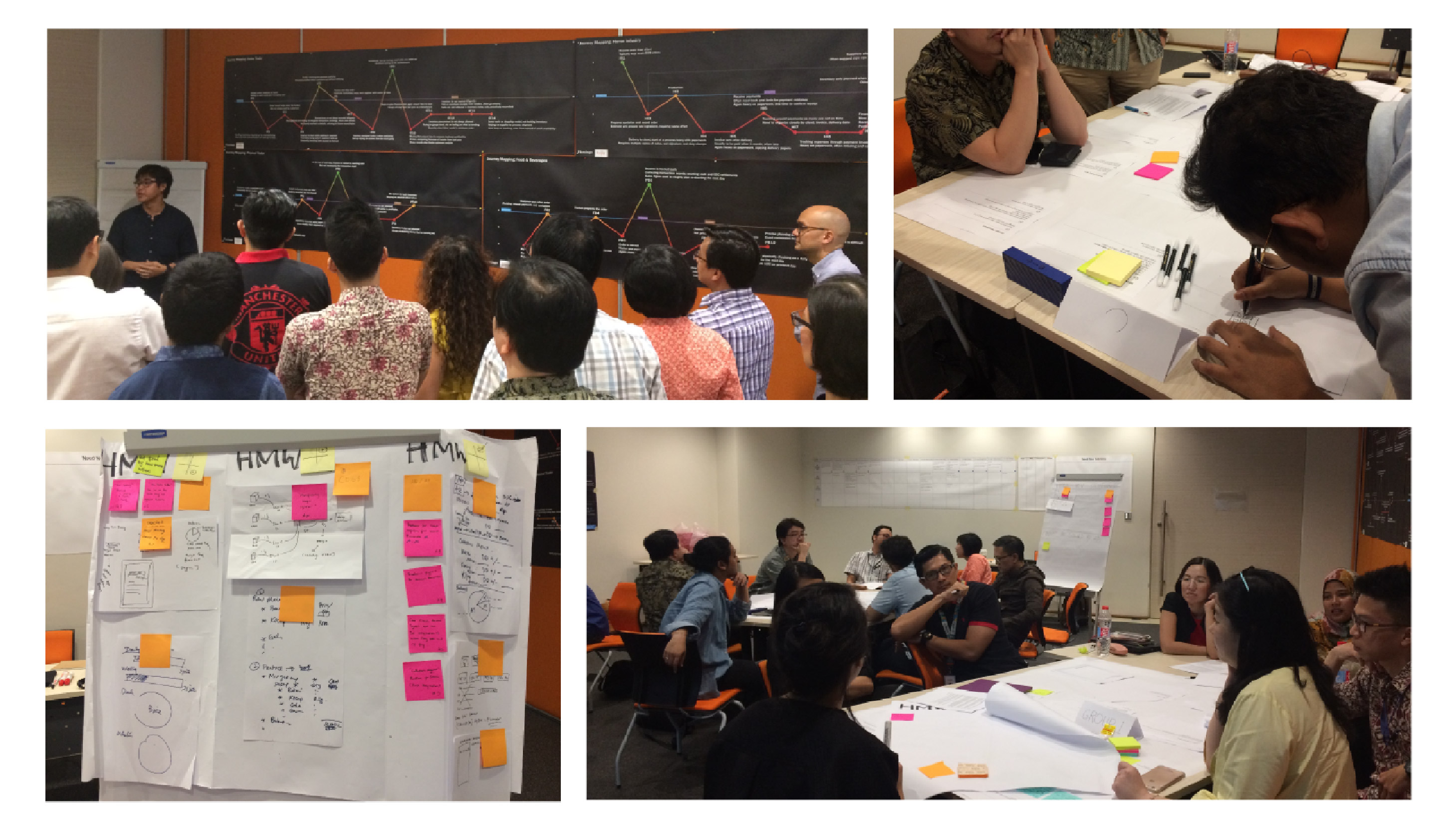 One of the clients workshop sessions to develop priority features and launch strategy.
Output: design guidelines and workshops

Since empathizing the current situation of micro business entrepreneurship was the primary focus, we feel the need of presenting the findings with active participations from the client.

Workshop: We conducted a focused workshop with key people from the client alongside other companies whom they partnered to build the system in the future.

Design guideline: We also created design guidelines to keep in mind in the future once product development starts.

Gallery