2018
Podlife - a proposal for new transportation system
Mobility, System Design, Design engineering, Augmented Reality, Speculative, Autonomous Vehicle, Commuting
Summary

A speculative approach for a world where we prefer personalized mobility. Podlife is a new system of transport with the comfort of home. In 2038, you'll take Podlife pods from your suburban house an hour outside of Boston into the city and spend time working, exercising, sleeping, or even shopping on the way there. More efficient than a car and you'll still enjoy the same privacy, storage, and convenience. Supercharge your commute by traveling in a room of your own.

Project for

Master in Design Engineering Collaborative Design Engineering Studio I
Team
Sam Clay, David Gomez-gil, Muhammad Hanif Wicaksono
Occupied spatial territories of Massachusetts in 2010, vs one of the 2060 projection.
Source:
Harvard Forest's Change to the Land Research Report
Context: Boston 2030
By 2030, the number of daily trips from the region into Boston will increase by 6%, to a total of approximately one million. Without new transit connecting Boston to the region, 70% of these trips will be in congestion-creating private vehicles.


By 2030, Boston is expected to gain more than 50,000 jobs, many of them in fast-growing areas such as the Seaport and the LMA. Without expanded high capacity transit access to these districts, Boston's technology, life-sciences and financial sectors will be impacted.


Even though Greenhouse Gas emissions in Boston are expected to decrease by 25%, vehicle miles traveled in Boston will increase by 5% by 2030 due to growth in population and jobs.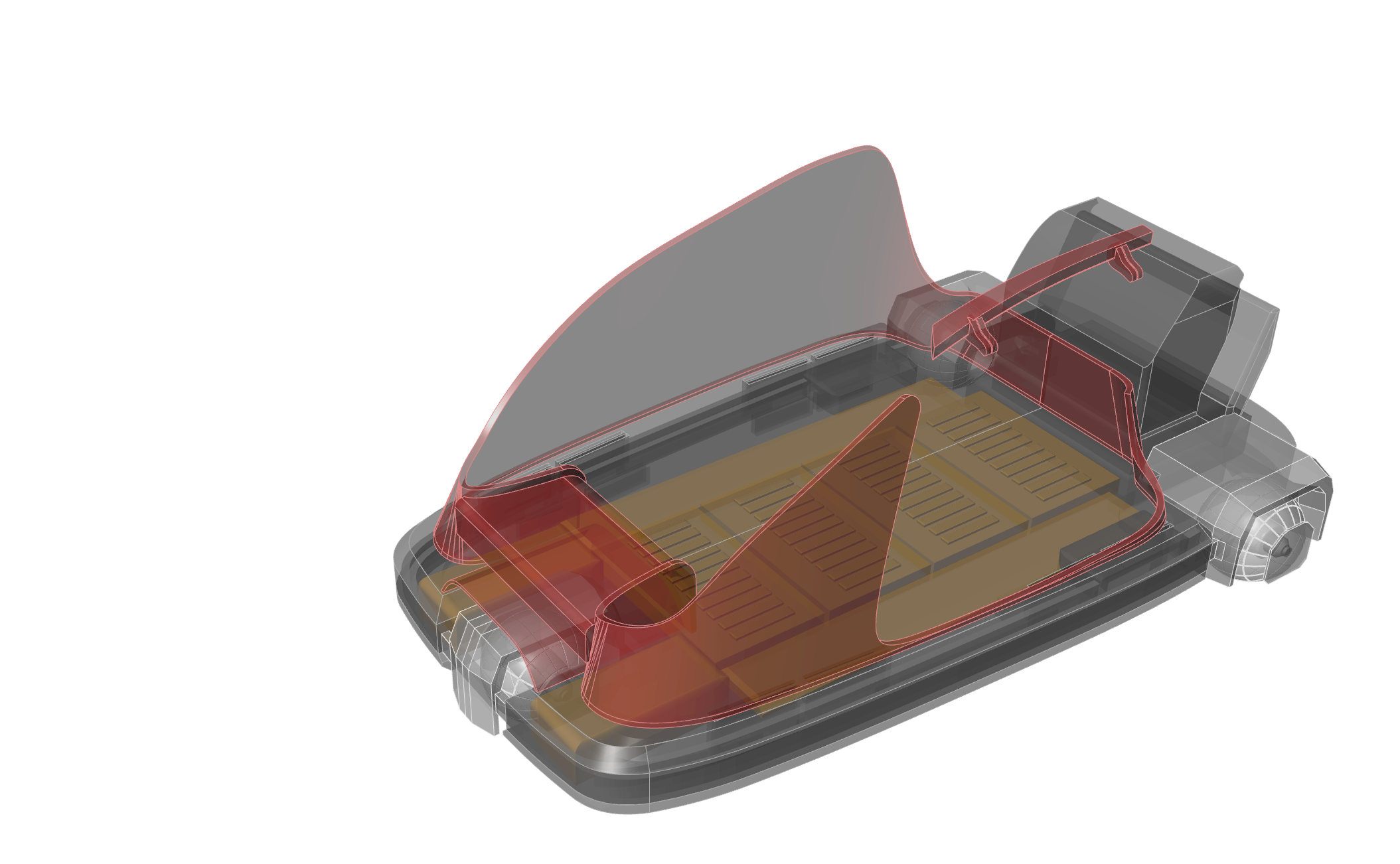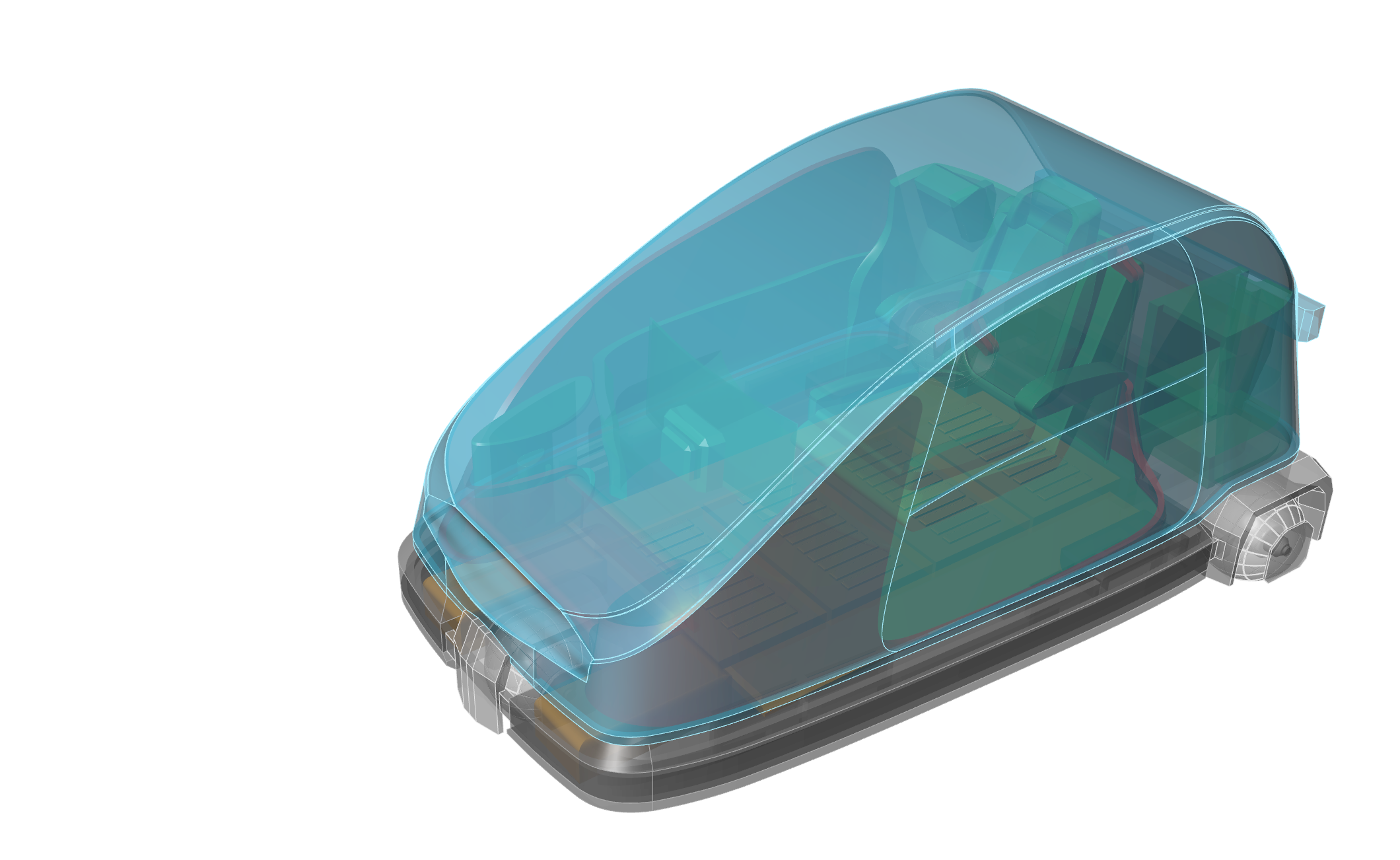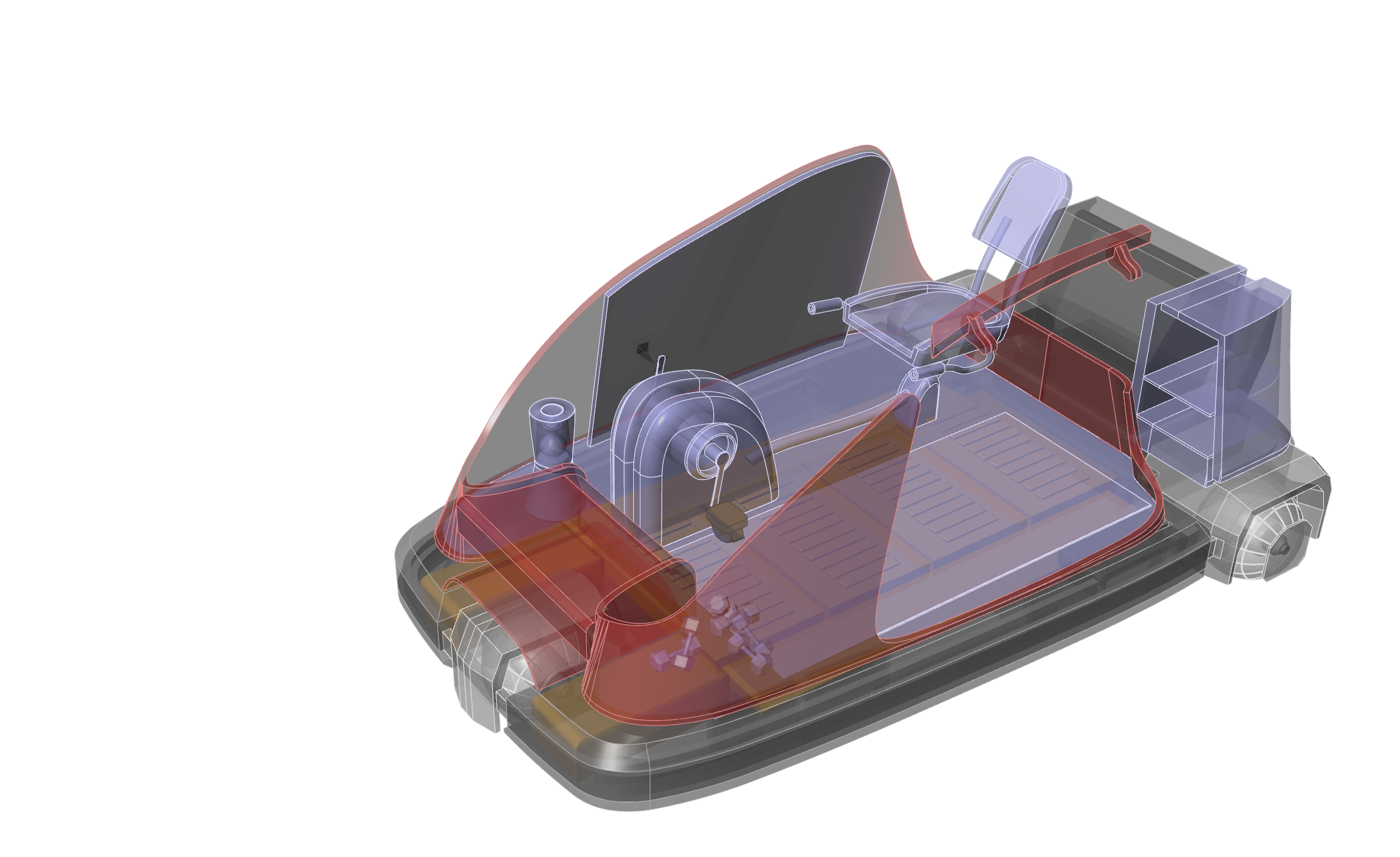 Podlife's chassis and design concept. Interiors are interchangeable based on what you order.

The PodNET network diagram

The Podlife Concept

Podlife is a series of interconnected autonomous pods that picks you up for commute. The pod gets delivered to you and it will sit on top of an autonomous flatbed that brings you to the hub, where it will transfers you (and your pod) to another hub using existing infrastructure like railway and turnpikes. Think of it like a shipping container transportation, with human cargo on it.

This way, we get the comfort of personal vehicle without all the heavy load of the engines and maximize efficiency with intelligent, autonomous driving networks.

Prototyping
To get a sense of how a pod would look and feel like, we prototyped an augmented reality app that demoed a series of self-driving pods, part of a conceptual network envisioning the future of commuting.

We used ARKit ver 2 by Apple and developed the app in XCode. The 3D modeling and texturing was done in Rhinoceros 3D, Adobe Photoshop, and Illustrator.

Out of dozens of our potential pod concepts, we chose to prototype three of them:

- The Fitness Pod
- The Productivity Pod
- The Meditation Pod
Photos